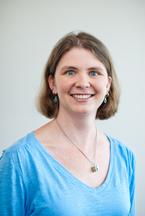 The Nashville Business Journal is pleased to announce the finalists for our 2018 CFO Awards.
To assemble our list of honorees, we accepted nominations from the public. Nominees then filled out questionnaires, which were scored by an independent panel of judges. Click through the slideshow with this story to meet this year's honorees.
We're also pleased to announce this year's Lifetime Achievement winner, Pat Kellick. Kellick, now retired, is most recently known for his role as CFO for Video Gaming Technologies, which he joined in 2011. Prior to VGT, he used his financial prowess in numerous roles, including running a private practice as CFO adviser from 2009 to 2011, and working as executive vice president, CFO and secretary at American Color Graphics Inc. for more than 20 years. You can hear more from Kellick at our awards dinner on Oct. 10, where he will give the keynote address.
Join us on Oct. 10 to celebrate this year's honorees, hear from our Lifetime Achievement winner and be there for the live reveal of category winners.